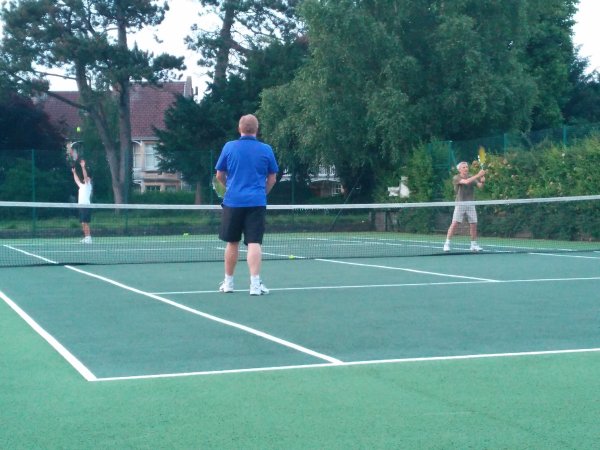 League Tennis
Any successful club should have a thriving competitive scene and Greville Smyth is no different. We enter teams in the inter-club Avon LTA leagues and we're always on the lookout for new players.
So, if you feel that you'd like to take your game beyond a social knock then there will be plenty of opportunity to do so. That's not to say that playing for the team won't be fun - we want to win but we also want people to enjoy their tennis and the more people who show an interest the more teams we can enter and the more opportunity there will be for everyone to get a chance to represent the club.
Want to play League tennis?
Any Members of the Greville Smyth club are eligible to play in the Avon league for our club team. There are a range of doubles leagues: mens, womens and mixed in the county, and we put forward teams dependent on the amount of interest from club members.
Congratulations to our men's doubles team, who were promoted to Division 8 on their return to the league. Next up is the mixed doubles league, running from August to October. If you wish to find out more information about this, please contact Harvey at harvey(at)atkinson.uk.com
Was this page useful?